Facilities hire
Fullhurst Community College has a wide range of rooms and sports facilities available for community hire. We can accommodate weddings, birthdays, conferences, classes, performances and a whole host of sports activities including basketball, table tennis, and football to name just a few. We have recently installed a state of the art 3G artificial grass all weather pitch which benefits from floodlighting. We also have a large indoor sports hall. Fullhurst Community College has a range of rooms available to hire to cater for almost any type of event. Whether you are looking for a single room for a small meeting, or a large hall for a birthday party, contact us to discuss your requirements. We offer a discount of 10% on block bookings of ten or more sessions.

3G artificial grass pitch

"The facilities at Fullhurst College are exceptional. LCFC Community Trust has worked in partnership with the college for the past few years, and have benefitted in delivering football and sport in the sports hall and on the 3G pitch to young people at the school and the local community. The 3G facility is a state of the art first class surface that can be used in all weathers, and we highly recommend this for grassroots football clubs and community groups. To hire the facilities is straight forward, and the staff are friendly and helpful in assisting in providing the best available times and dates. The facilities are also very safe and secure, and always impeccable in cleanliness."
LCFC Community Trust
Off peak
(Mon-Fri
5pm-6pm)

Peak
(Mon-Fri
6pm-9pm)
(Sat 9am-3pm
Sun 10am-2pm)

Half pitch
(5-a-side)
(35m x 26m)
£17 p/h
£33 p/h
Full pitch
(7-a-side)
(55m x 35m)
£32 p/h
£60 p/h

Grass football pitch (84 x 54m)
Football pitch
inc changing room
(over 16 use)
£49.35
per match
Football pitch
inc changing room
(under 16 use)
£25.20
per match

Sports hall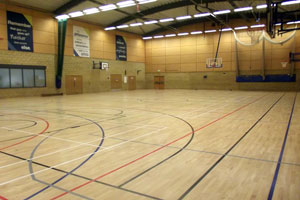 "I have been hiring the Fullhurst sports hall to play badminton since 2014. The main reason for moving to Fullhurst was the value for money for hiring the hall. Compared to local amenities, Fullhurst is a very good price. The staff at Fullhurst are great, they take any feedback on board and administrate the smooth running of the facilities. Overall, I find that Fullhurst is convenient, has good safe car parking and is an excellent option for anyone looking to use what they have to offer."
Badminton Club
Basketball court
inc changing room
£31.50 p/h
Volleyball court
inc changing room
£31.50 p/h
5-a-side football (over 16)
inc changing room
£31.50 p/h
Badminton court
inc changing room
£7.88 p/h
Cricket nets (x2)
inc changing room
£31.50 p/h
Under 16 groups
inc changing room
£27.30 p/h

Room hire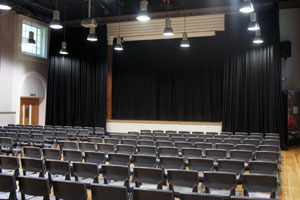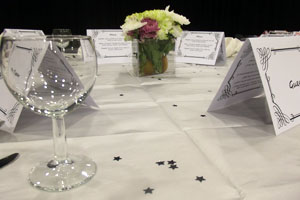 "Having hired Fullhurst Community College's main hall for the last three years, we have always been impressed with the facilities. The staff are always helpful and the booking procedure is well managed. There is always car parking available. With very competitive rates, I wouldn't hesitate to recommend this facility to other potential customers."
Aim Strong Sport
"As a Polish Supplementary School, we have hired the classrooms at Fullhurst Community College from November 2013. There are so many different facilities we can use including the main hall with a big stage which is very good for our pupils' performances. The college staff are very accomodating and the hiring price is very reasonable. We would recommend Fullhurst to other organisations."
PSS Edu Owls in Leicester
Standard classroom
£17.50 p/h
Specialist classroom
£19.95 p/h
ICT room
£22.05 p/h
Drama studio
£19.95 p/h
Conference room
(Boardroom style seats 18)
£22.05 p/h
Dining room
£35.70 p/h
Main hall (18m x 13m)
(Cabaret style seats 200,
Theatre style seats 350)
£47.25 p/h
Main hall
inc stage and lighting
£52.50 p/h

Pre-wedding / wedding reception packages
Package one
(available Friday and Saturday
6 hour hire)
Main hall, kitchen, foyer and toilets

£686.00

Package two
(available Friday and Saturday
6 hour hire)
Main hall, dining room, kitchen, foyer and toilets
£932.40

How do I book?
For more information or to discuss your hire requirements, please contact the main office on 0116 282 4326 or email office@fullhurst.leicester.sch.uk