Fullpower radio
The Fullpower team respect and understand each other, get on well and believe that everyone has the right to feel safe and happy
Fullhurst Community College is the first college / school in the UK to have a fully set up, professional, online community radio station which is run by students. Fullpower broadcasts around the clock online with music and live presentations aimed at young people and residents within the local community. Fullpower.fm has already established a loyal far reaching following with listeners tuning in from as far afield as London, Wales, Italy, Germany, Brazil and New York. Fullpower would like to help to promote budding local DJs and artists. Get in touch via Facebook @FullpowerRadio or Twitter @CwardRadio or email office@fullhurst.leicester.sch.
Listen live using the link below: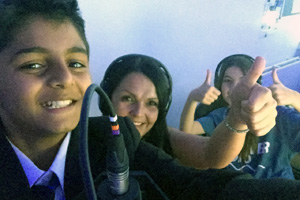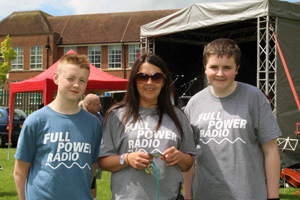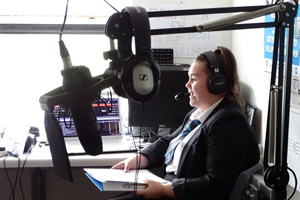 There are Fullpower fans all over the world
As of the end of February 2018, we have Fullpower fans (who have liked the Fullpower Facebook page) in all four corners of the globe. including 20 in Brazil, 12 in USA and 3 in Egypt! Thank you all for your support, we hope you continue to enjoy our shows.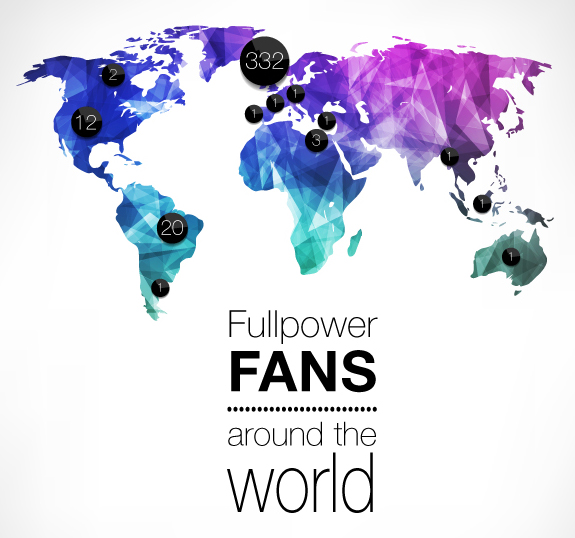 The history of Fullpower.fm

I'm Caroline Ward, the Behaviour Mentor at Fullhurst Community College. In January 2014, my line manager said he had a 'little' project for me to work on - to set up and run an online radio station for the college!
I contacted Demon.FM (DeMontfort University's online radio station) and was invited to attend their weekly meeting to see how the radio station worked. It was an AMAZING experience which blew me away!
Whilst at the meeting, I met Aaron, who works voluntarily for Demon.FM. Aaron informed me that they had a control desk they were willing to sell to the college. Then the hard work started, we ordered radio furnishings, parts and the software to have the radio station built. By the start of 2016, we finally had a fully working, fully licenced, radio station. After we got the thumbs up, we started to gather a Fullpower Team and trained them in all aspects of production and presenting.
Fullpower presenters
Marli
I've been with Fullpower since the early stages of the station being built. (It was amazing.) I am definitely taking radio presenting into a career! The Fullpower team always spread good vibes between one and another. #FULLPOWER IS THE BEST
Reece
I joined Fullpower because it's the line of career that I want to go into. I love being a part of the radio and working with the team because it is like we are one massive crazy family!
Kayleigh
I wanted to be a part of the Fullpower team because I really like communicating with people around the world. The Fullpower team is a friendly environment and everybody gets along!
Declan
I joined the Fullpower team because its a safe environment. I love going on air and I love working with the Fullpower team. The radio has also helped me with confidence around others!
'Desert Island Discs' shows
Desert Island Discs is a radio programme broadcast on BBC Radio 4. It was first broadcast in 1942. Each week a guest, called a 'castaway' during the programme, is asked to choose eight recordings that they would take if they were to be cast away on a desert island, whilst discussing their lives and the reasons for their choices.
Fullpower have taken this format and have invited Fullhurst Community College staff to come on air and tell us about three poignant songs:
Special shows
A special show dedicated to Mrs Jennings who recently celebrated a special birthday!

A unique show about the Fullhurst farm and community allotment, highlighting our relationship with Enstruct Training. Working in partnership with Enstruct Training, we've developed an allotment as well as wildlife gardens and ponds enabling cross curricular use throughout the college as well as opportunities for use by local residents during evenings and at weekends and school holidays. The food harvested on site is donated to a local foodbank, further strengthening community links. Using natural environments as the classroom, Enstruct Training offer a comprehensive range of environmental and conservation courses to help students further develop their vocational skills and social and emotional development as well as increasing their knowledge of the environmental and land based sector.
Fullpower news updates
A big thank you from The Y Charity For the second year running we supported The Y Charity Christmas appeal who were overwhelmed with the mountain of gifts donated. "We are very grateful for the time and effort you, the students and their families put in to supporting The Y and our young people during what can be a very difficult time of year for them."

Another dazzling display by Fullpower at the Shine School Media Awards After receiving great feedback following the 2016 event, Fullpower were again invited to attend the Shine School Media Awards at Stationers' Hall in London on Monday 19 June 2017 to broadcast live from the event.

Supporting homeless young people at Christmas Hats, gloves, warm jumpers, toiletries and lots of chocolate treats were amongst the hundreds of donations received for Fullpower's charity Christmas appeal for The Y Leicester.

Fullpower Radio is a bully free zone The team at Fullpower.fm will be demonstrating their 'power for good' during Anti-Bullying Week 2016 by broadcasting special shows throughout the week. The shows will focus on the different types of bullying and presenters will be discussing where to find advice and support as well as playing inspirational and thought provoking tracks.

Thanking Sgt Horn for his help getting Fullpower on air On Thursday 14 July 2016, three students from Fullhurst Community College visited Leicestershire Police Force Headquarters to present Sergeant Aaron Horn with an award in recognition of his contribution in getting the college's community radio station on air.

Fullpower sparkles at the Shine School Media Awards Fullpower were invited to attend the Shine School Media Awards at Stationers' Hall in London on Tuesday 21 June 2016 to broadcast live from the event.