It's very busy over on the site of the Fullhurst expansion!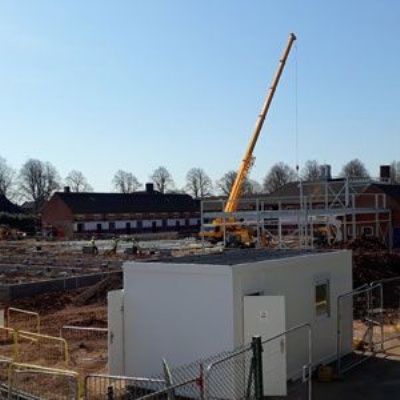 The central and northern most buildings of the old Ellesmere college have been demolished and foundations are complete for the new modular building that sits to the north of the site.
The steel work for the new extensions have started to be erected and the new roof and walls will follow on. Works on the existing building itself will also commence over the coming weeks with roofing and brickwork repairs taking place. The photos below illustrate the dramatic changes that have taken place on site over the past few weeks.
The new modular building will be built from large preformed units that have some of the internal finishes completed before they arrive on site. As you can see from the photos below, the units are well under way. These will be lifted in by a large crane that you can expect to see arriving on site the middle of May. Along with the contractors, Willmott Dixon, we hope that the works so far have caused minimal disruption to local residents and continue to do so going forward.