The Fosse Campus courtyard is taking shape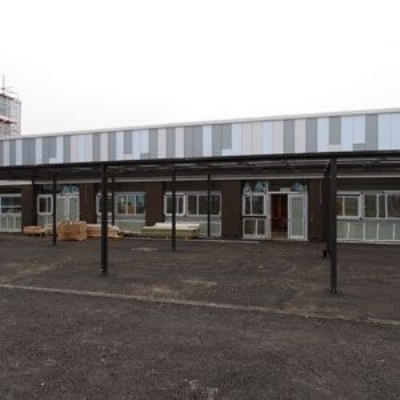 Landscaping features are being installed on site to create a courtyard and playground space.
As a second coat of paint goes on the walls in the refurbished areas of the building and flooring is laid, the exterior of Fullhurst Campus is also being transformed. A large canopy has been installed to provide an outdoor eating and socialising space adjacent to the dining room. Tarmac is being laid to create the courtyard and playground space interspaced with soft landscaping and planting areas. The main hall is a large, airy, impressive space which will house assemblies, conferences and productions. It will soon be time for final touches...