Mr Piggot - Principal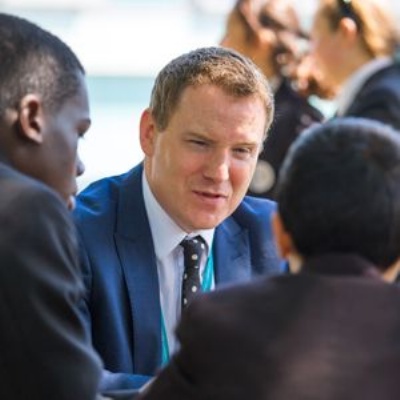 Mr Piggot, Principal of Fullhurst Community College.
Describe a typical day at Fullhurst Copmmunity College:
Each day is very different, but hugely rewarding. I think the only typical things are that I have the privilege of working alongside the fantastic staff at Fullhurst and the pleasure of supporting the students that attend the college.
Which teacher in school made the most impact on you and why?
I was fortunate enough to have some excellent teachers at school. I think the teacher that had the most impact upon me was Mr Steel, my Biology teacher. He was passionate about his subject and inspired me to achieve.

What advice would you give to your 13 year old self?
I would give myself two bits of advice :
If you work hard and have the right attitude, you will achieve what you want to.
It does not matter that you don't know what you want to do in the future, just achieve the best you can and opportunities will present themselves .
If you had to pick the three skills you think are most important for your job, what would they be?
I have a fantastic job and it is a real privilege to be the Principal of Fullhurst. There are many skills which are important in my job, below are my top three:
To be passionate. All jobs in schools are hard work and I think it is important that you are passionate about your job as it makes this hard work easier. I am passionate about creating a school where students can gain the skills, experience and qualifications so that they can live successful lives in the future.
To be resilient and optimistic. You never know what is going to happen from one day to the next and being resilient and optimistic are vitally important, so that you can overcome challenges and pursue your vision.
To listen and take on board the views of everyone connected to the school.
Is there a new skill you'd like to learn?
I would love to learn how to play a musical instrument, but have never had the time to do so. Either this or learn another language like Spanish. I can speak some French, but am always so impressed with others ( like the many students at Fullhurst) that can speak several languages.
If you could travel anywhere, where would you go and why?
I would like to travel to California. Having taught about the area a lot as a Geography teacher and never visited, this is somewhere I would like to go.