Ms Sizer - Deputy Principal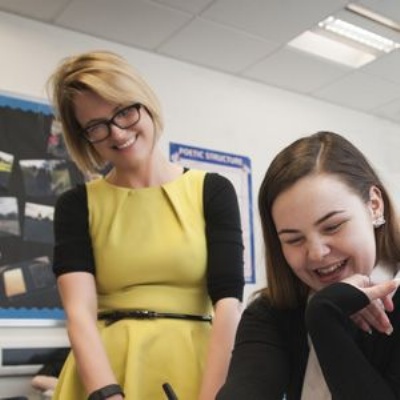 Ms Sizer, Deputy Principal
Describe a typical day at Fullhurst Copmmunity College:
A typical day as Curriculum Leader is quite demanding and no two days are ever the same! My day of course involves teaching lessons and working with students, but can also include mentoring other members of staff, preparing exams and deciding on the curriculum, meeting with other staff in school and with parents …as well as anything else that happens!
Which teacher in school made the most impact on you and why?
My A level sociology teacher, Mr Bains, as he made me consider the world in a way that I hadn't before, and pushed me to think outside of my own experiences. He also supported me through my exams and challenged me to achieve the best I could.
What advice would you give to your 13 year old self?
Keep working hard. It won't always be easy to stay focused but it is worth it in the end.
If you had to pick the three skills you think are most important for your job, what would they be?
Being organised! My job means that I have to juggle a lots of tasks all at once so being organised really helps to keep things under control.
Flexibility. Very frequently, things don't go quite as planned so I need to be able to cope with that and quickly change my plans accordingly.
A sense of humour. Any job working with teenagers (and just people in general!) is much more enjoyable and fun if you can have a laugh at the same time.
Is there a new skill you'd like to learn and why?
I am still working on my handstand and arm balancing skills, as part of my yoga practice. I have been working on these for ages now and am determined to master it!
If you could travel anywhere, where would you go and why?
I have been very lucky to have travelled a lot, but there are still so many places on my list of places yet to visit. I would love to visit India again, to practice yoga where it originated. Also high on my list of 'must-see' places are China and Peru, as I find the history of those countries fascinating.