Miss Ward - Behaviour Mentor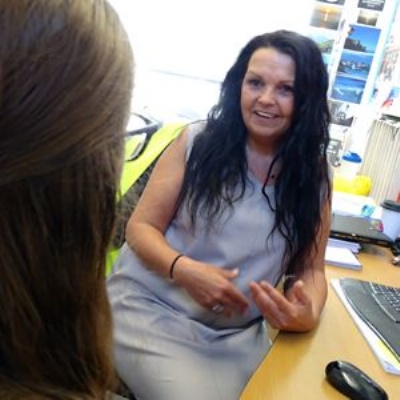 Miss Ward, Behaviour Mentor
Describe a typical day at Fullhurst Community College:
My day starts by co-presenting the breakfast show on Fullpower with the team. It's a really upbeat show and a lovely way to start the day. My role involves supporting students one-to-one for all different reason including child protection , bereavement , emotional support and supporting both students and parents in meetings. It's a very fast paced role and no two days are the same. It's a privileged role, challenging but very rewarding.
I also manage Fullpower radio. Fullhurst Community College is the first college / school in the UK to have a fully set up, professional, online community radio station which is run by students. I support the students going on air each lunchtime - why not listen in 1.30 pm Monday to Friday!
Which teacher in school made the most impact on you and why?
My Humanities teacher, Mrs Wright, she believed in me and inspired me to achieve.
What advice would you give to your 13 year old self?
I would advise my 13 year old self to keep my room tidy!
To always try your best and never give up. Follow your dreams; you will be amazed at what you can achieve if you believe in yourself.
If you had to pick the three skills you think are most important for your job, what would they be?
The three most important skills needed in my role are:
listening skills are a must,
empathy,
and a very good sense of humour.
Is there a new skill you'd like to learn and why?
Horse riding but I can never stay seated on the horse so if there are any good teachers out there - let me know!
If you could travel anywhere, where would you go and why?
I would love to return to Brooklyn to see my family and friends. It's such an amazing place and very diverse with lots of interesting places to go and see.