Mr Golhar - Technical Awards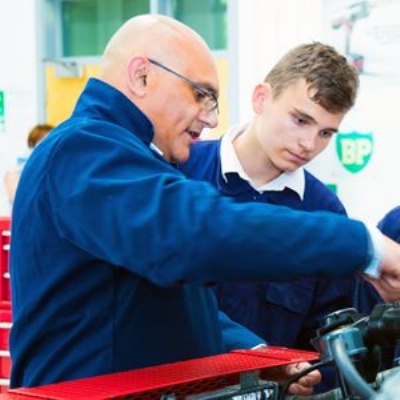 Mr Golhar, Leader of Technical Awards
Describe a typical day at Fullhurst Community College:
A typical day for me involves making sure that lessons are planned for the day in order to ensure that students have the best possible experience; gaining educational knowledge to improve their understanding. However every day is different, but with many years of experience in the educational sector, I am flexible and prepared to meet any challenges I am confronted with.
Which teacher in school made the most impact on you and why?
My Mathematics teacher, Mr Hornsby, who taught me lots of different strategies and ignited my passion for numbers .
What advice would you give to your 13 year old self?
My advice would be that we all have the opportunity in life to achieve something, so do not ever give up. Failure is not negative; in fact it is a positive thing as you will be better, stronger and wiser the next time round.
If you had to pick the three skills you think are most important for your job, what would they be?
The three most important skills needed in my role are:
resilience,
a happy, positive nature,
and the belief that education is for all.
Is there a new skill you'd like to learn and why?
I have always wanted to learn to fly an aeroplane and I would still like to do this one day even at my age; you are never to old!
If you could travel anywhere, where would you go and why?
I would like to go anywhere in the world where I can help those people who are less fortunate than myself by volunteering with the charity, Voluntary Service Overseas.