Mr Pywell - Leader of Enterprise & Employability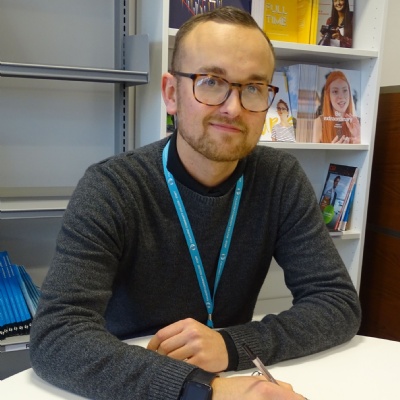 Mr Pywell - Leader of Enterprise & Employability
Describe a typical day at Fullhurst Community College.
Every day is different! At the start of the academic year my average day usually involves speaking to students that left Fullhurst previously to ensure they are getting on well with college or in the apprenticeship they have started. I also spend a lot of time working with Year 11 students to give advice around what they want to do when they leave at the end of the year. Another element of my role is to work with businesses in the local area to get them to engage with the school and plan creative careers education for all year groups.
Why did you choose to work at Fullhurst?
I chose to work at Fullhurst as I have worked with the school in a previous job and loved the energy of the college and always felt very welcome. I also love the ambition and drive of the students that attend Fullhurst.
What advice would you give to your 15 year old self?
Don't give up on the things you find hard. It's far too easy to only put time and effort into things you find easy! Another one would be to spend more time playing guitar, an extra hour a week since the age of 15 would have made me a much better musician.
Is there a new skill you'd like to learn?
I have always been jealous of anyone that is able to speak another language. I would love to learn Hindi.
If you could travel anywhere, where would you go and why?
I would love to revisit India. India is my favourite place that I've visited. I would also really like to visit South America and plan to visit within the next three years. Specifically, I would love to visit Machu Picchu in Peru.