Supporting your child's revision
Studies show that parental support and involvement is linked with better exam results. Here are a few simple ideas of how you can support your child's exam revision.
Planning - Ensure that your son / daughter knows when their exams are and what time they start. Also how long each exam is and what is being tested in each exam.
Timetable - You can help your child to create a clear revision timetable, using the materials we have provided, that will make them feel in control of their work. Encourage them to break revision time into small chunks and to take a short break between sessions. Encourage your son / daughter to attend any teacher led revision sessions.
Avoid distractions - Help your son / daughter to create and maintain a quiet, well lit and confortable space, free from interruptions such as their phone.
Equipment - Make sure your child has all the essential books and materials needed for revision.
Mix it up and find out what works for you - There are different ways of revising - try drawing diagrams, mindmaps, flash cards, post-its on the wall, audio recordings, past papers - whatever helps!
Sleep - Ensure that your child is getting eight hours sleep every night.
Food and drink - It's very important that your son / daughter eats regular, healthy meals and drinks plenty of water. On the day of the exam, ensure that they have a good breakfast to help them through the day.
Reduce stress - Be sensitive to the pressure that your child may be experiencing and encourage them to speak to you about it.
Praise their work and efforts - Continue to be positive and reassuring to build your son / daughter's confidence.
If you have any concerns or questions, please contact the college on 0116 282 4326 or via office@fullhurst.leicester.sch.uk
KS3 Year 7 and 8
Commencing on the 18 June, end of year examinations will take place for all students in years 7 and 8.
The end of year examinations are very important, in order to assess academic performance and to prepare all students for their eventual GCSEs. Your child will have at least one exam in the majority of the subjects that they have studied this academic year. The exams have been designed to support students in adapting to an examination environment, including understanding the requirements set out by exam boards.
We hope that the whole exam experience is a positive one for the students and thank you in advance for your continued support.

Science revision - Educake
We have brought in an innovative computer programme to help students to complete their Science homework and support their revision. Educake is an online quiz that helps your students to recall content and gives them all the valuable information that they need to succeed in Science. Through an independent study, it is proven that regular use of Educake provides all the building blocks in learning for students to succeed in Key Stage 3 Science.
Your son/daughter will know how to access the program. All they need to do is visit www.educake.com and type in their username and password. There are also computers available at break and lunchtime every day in college if your son/daughter doesn't have access to a device, tablet, laptop or computer at home. Please ensure that your son/daughter completes their homework on Educake weekly; we will be offering rewards to incentivise its regular use.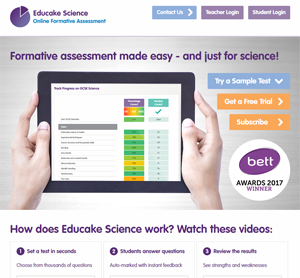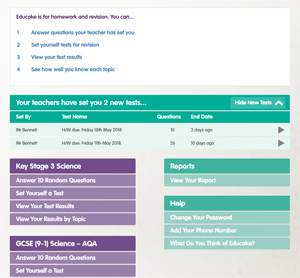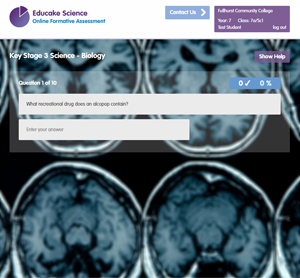 Year 9
All year 9 students will be sitting mock exams from 9 - 12 April, (the first week back after the Easter holidays). At Fullhurst we call these mock exams 'Pre-Public Exams' (PPEs). These exams are an important part of your child's preparation for their actual GCSE exams which they will be sitting at the end of year 11.
It is essential that the students take these exams seriously and do the best they can. Therefore, their teachers will have been giving them revision materials so as they can be revising at home over the next few weeks and the Easter holidays. Please encourage your child to spend some time doing quality revision, so as they are well prepared for these PPEs.
To help the students with their revision, we will be working with them on revision strategies and revision organisation in tutor time in the coming weeks. We want these exams to be a positive experience for the students and therefore in each of their subjects they will be given a list of topics to revise for the exams. This will allow them the opportunity to be successful. Following the PPEs, we will send home to you a copy of your child's results.
Year 11
There are now just a few weeks until the start of the main 2018 GCSE exams. Each student has been provided with a booklet, prepared by their teachers, giving individual tailored guidance on the final information needed to prepare them for their exams.
Visit the GCSE Exam Information page to view the GCSE exam timetable and exam regulations. You will also find lots of information and links on each subject GCSE Revision page.
All revision and preparation in these remaining few weeks will help your child greatly to succeed. It is important in the final run up to the exams to make sure that they make use of all the support on offer at college, as everyone is here to help.
Evening before an exam
Encourage your child to get all their equipment ready the evening before. Try to get them to go to bed early. In the morning, ensure they eat breakfast to help them focus and concentrate. Give your child lots of encouragement so they feel positive.
After an exam
After each exam, give them the opportunity to talk about how they have done while you listen but encourage them not to dwell on mistakes they may have felt they have made.