Vibrations from Jamie Vardy's goal felt here at Fullhurst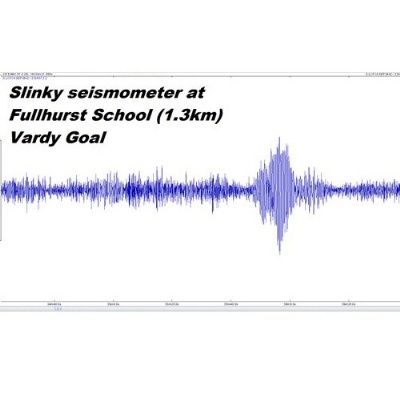 A team of students from the University of Leicester, assisted by the British Geological Survey School Seismology Project, have been taking seismic measurements of vibrations caused by fans at the King Power Stadium every time Leicester City score a home goal.
We were lucky enough to have a monitoring system installed for Leicester's last match of the season on Saturday 7 May, against Everton. We felt the vibrations here at Fullhurst Community College, 1.3km from the King Power Stadium when Jamie Vardy scored and when Captain Wes Morgan lifted the Premiership Trophy on Saturday afternoon.
The students involved gained hands-on experience and an introduction to seismic waves and how they propagate through the ground.