Trainee teachers learn from our EAL students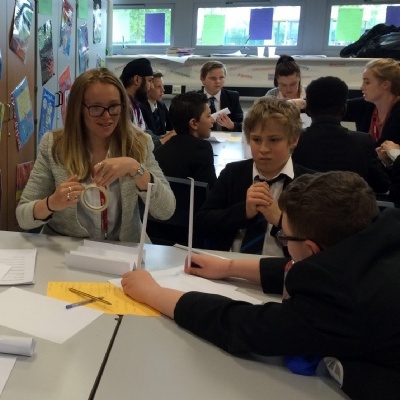 18 trainee PE and Maths teachers from Loughborough University visited Fullhurst on Thursday 25 May. They took part in workshops with students who have English as an Additional Language (EAL).
The workshops were part of an ongoing relationship we have with Loughborough University to develop EAL partnership work. The trainee teachers said that the experience was extremely valuable:
- "Working with a full range of students from diverse backgrounds and nationalities was most useful."
- "There was a positive learning environment, the showing off and celebration of different cultures."
- "It was interesting working with so many different languages and seeing how lessons are adapted. Also useful to see the knowledge that students have come into school with."
- "All students demonstrated an ability to understand team building and used the whole opportunity to work collaboratively."