Leicester Mercury Student Awards 2016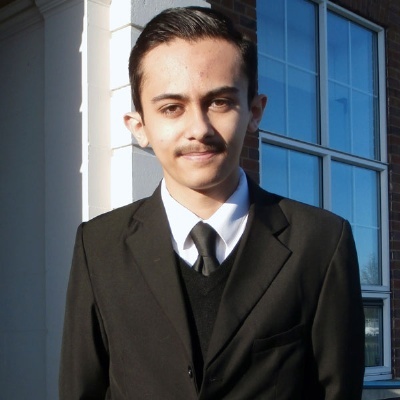 We are extremely proud that three students who left Fullhurst this summer have been announced as finalists in the Leicester Mercury Student Awards 2016 and are looking forward to attending the glizzy award ceremony at the King Power Stadium tomorrow evening.
The Leicester Mercury Student Awards 2016 celebrates the achievements of all Leicestershire students in all forms of education and apprenticeships. The awards include categories such as Community Champion, A Level Achievement, Environmental Award plus many more. Teachers, parents, neighbours and friends could nominate any student over the age of 14 years.
Namrata's GCSE achievement was nothing short of exceptional. To be the highest performing student, in the highest performing school in the city, is very impressive. Namrata is a bright and independent young lady, who joined us at Fullhurst in year 7 and went on to flourish academically. Despite English not being her first language, Namrata was able to achieve 13 qualifications, 10 of which were A* and 3 were A grades.
Japheth (pictured) is a finalist in the NVQ/BTEC Achievement Award category. He achieved a Distinction* in BTEC Business and BTEC Sport. He was the first ever student at Fullhurst to achieve this outstanding grade in BTEC Business. Japheth is an intelligent and determined young man, a real gentleman. Japheth's understanding of the subjects, as well as his effort and attitude on both BTEC courses were outstanding. He grasped the aim of BTEC qualifications, demonstrating a strong desire to apply the theoretical content of the course in real life situations.
Callum is nominated for the Community Champion Award. Callum demonstrated a real passion for charity and community engagement. He utilised his outstanding IT knowledge and skills to support IT improvements across the college network. As a committed member of the school council, he contributed to a wide range of fundraising activities for events such as Children in Need and Red Nose day, including dying his hair blue in support of the Cystic Fibrosis Trust. Alongside his studies, Callum enjoyed volunteering as a Leicestershire Police Cadet. Callum was dedicated to his role as station manager for our college and community radio station, Fullpower.fm and was our first ever live presenter!
Best of luck to all three students at tomorrow's award ceremony!