Our first graduate cohort is announced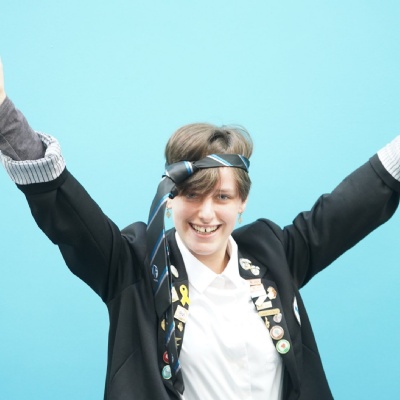 We've awarded our first set of ties to some 'outstanding role models'.
We've kicked of our Fullhurst Graduate Scheme and been recognising some of our outstanding Year 11 pupils this half-term.
The scheme is an exclusive programme awarding students for taking responsibility for their education.
We say a huge congratulations to:
Ife Ogunsade, Marcin Lachowski, Maria Carmen Cojocaru, Josh Hunt, Daniel Akerele, Pallak Saraswat, Samuel Yeboah, Daisy Heard, Konrad Glowacki and Lola Mae Melhuish.
A tough selection process
The criteria for the programme is rigorous. The list includes:
Students who achieve outstanding effort grades within subjects
Students with impeccable attendance
Students who are punctual to school and lessons
Students who demonstrate integrity through their actions
Students who are exemplar role models
Rewarding success
By demonstrating these attributes, there are some benefits our graduates enjoy, including:
Lunch at restaurants across Leicester
Team bonding trips and days out
Exclusive access to areas around school
Priority passes around school
The power to make improvements around the school
Exclusive Privileges
Opportunities to add to your experiences to your C.V
A huge congratulations to our first Graduates of 2020 be sure to check out some of their photos across our social media channels.