Another Fantastic Fullhurst Open Day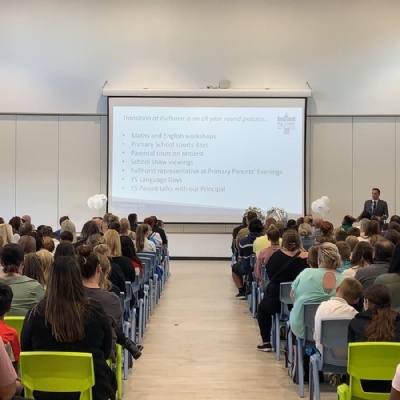 We had one of the highest turn outs we have ever had and feedback about the college, staff and students could not have been more positive!
Deciding upon the right secondary school for your child is arguably one of the most important decisions parents make. Choosing Fullhurst means that you will give your child the very best chance of succeeding academically and in the wide variety of vocational, sporting, arts, leadership and other opportunities we offer to our students.
It was a pleasure to meet all the families last night, who in addition to meeting our staff and students, viewing facilities, work and resources, were able to take part in a whole host of exciting activities including experiments, demonstrations and quizzes.
If you were unable to make our open evening don't worry - you can still go get a tour of the school and find out what makes it so unique by visiting this site.
Here are just a few images and comments received:
It's awesome ! I want to come to this school.
Excellent. Very helpful students who were a pleasure to talk with.
Very informative evening and very helpful students and staff.
Very welcoming and well organised!
I really appreciate the amount of effort put into the evening, all of the departments were really interesting and engaging.
Great, really good for the children to get a feel for the school.