Fantastic Fullhurst Football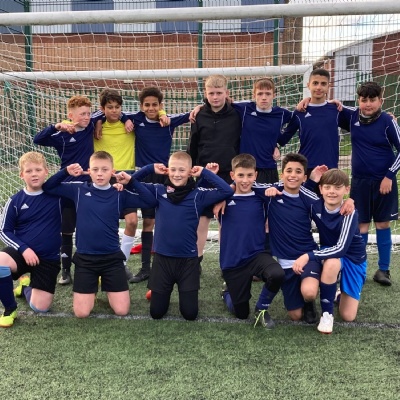 Huge well done to our Year 8 Boys' Football Team for winning all 3 of their games against strong competition from Castle Mead, New College and Lancaster College.
Some great football on display and some great goals were scored!
Results:
v Lancaster - won 5-0
v New College - won 1-0
v Castle Mead - won 2-0
Our Year 7 boys also did really well in their first football tournament at Beaumont Leys this term, finishing second out of five teams, winning two games and losing one.
All played well, displayed good sportsmanship and a competitive spirit.
Results:
v English Martyrs - Won 1-0 (Goal: Linton Gore)
v Babington - Won 1-0 (Goal: Harvey Philbin)
v Beaumont Leys - Lost 2-0
Fullhurst Player of the Tournament: Leo W