Loughborough students visit Fullhurst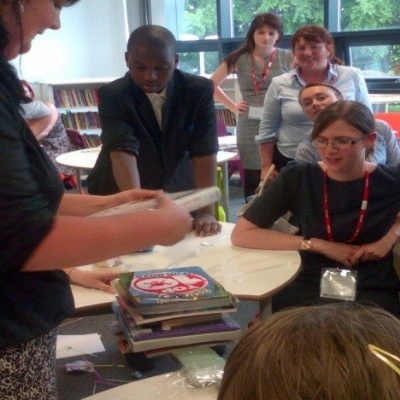 Twelve staff on teaching placement at Loughborough spent the day with 7CJM. There are 26 students in the form, thirteen with EAL and sixteen with SEN. The aim was to allow teachers to work with a diverse group of students with a particular focus on the engagement and progress of EAL students.
At the end of the day the teaching placement staff completed a brief questionnaire with all 12 saying the day was very useful, below are a handfull of the comments they made :
"Today was amazing, the school and staff were fantastic, such a useful experience and brilliantly organised. Thank you!"
"Working with the group meant that we could see the diversity and relationships. Made to feel very welcome and the school has been extremely accommodating!"
"Thank you for having us, the kids were great and I feel it's a reflection of yourself!"
"I had an awesome day. Enjoyed getting to interact with EAL pupils and finding out ways to help them."
"Loved getting to interact with a fantastic group of EAL pupils. Fantastic day, fun, engaging and jam packed full of useful ideas."
"Behaviour was amazing."
"Seeing a student come out of himself in the challenges was the most interesting aspect"
"I will be using yesterday's power point ideas. Day was organised well and Catherine was very helpful"