Information for Students
As you study at Fullhurst Community College, you will be given lots of support to develop key employability skills whilst also finding out about a range of opportunities for when you leave Fullhurst.
We offer lots of support and guidance throughout your time with us and also ensure that you have access to information around the world of work at all stages of your educational journey. Being aware of what opportunities are available to you in the future is important to ensure you make well-informed decisions throughout your time at Fullhurst.
For any information regarding our careers programme and the support available to you, please contact our Leader of Careers, Simon Willcock, via email on careers@fullhurst.leicester.sch.uk. Alternatively you can make contact by visiting the Imperial Campus Study Hub.
Log into Kudos and find out about a range of careers
At Fullhurst, we pay for all students to have access to Kudos. Kudos is a reliable source of labour market information that allows students to explore a range of careers. The platform also allows students to complete personality profiling quizzes to explore jobs that may suit them!
Student can log into Kudos by using their school email address HERE
If you are struggling to log in to the software or want support in using the platform, please email careers@fullhurst.leicester.sch.uk or visit the Study Hub for support.
The Annual Fullhurst Careeers Fair
Each year, we invite year 9, 10 and 11 students and their parents and guardians to the Careers Fair. this is an opportunity for students to find out about a range of opportunities available to them after year 11.
In 2021 our careers fair ran on Wednesday 13th of October. Some photos are below: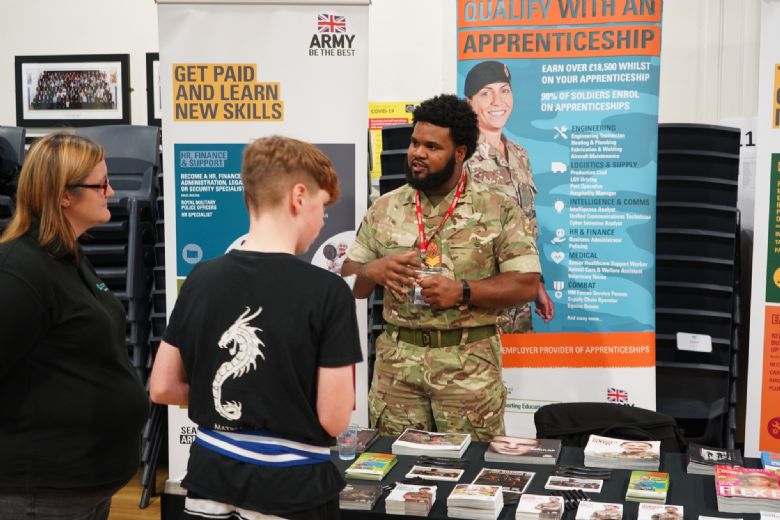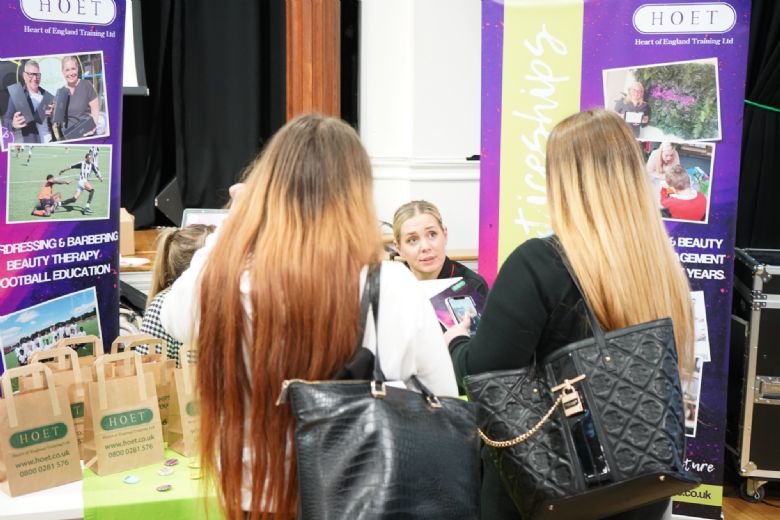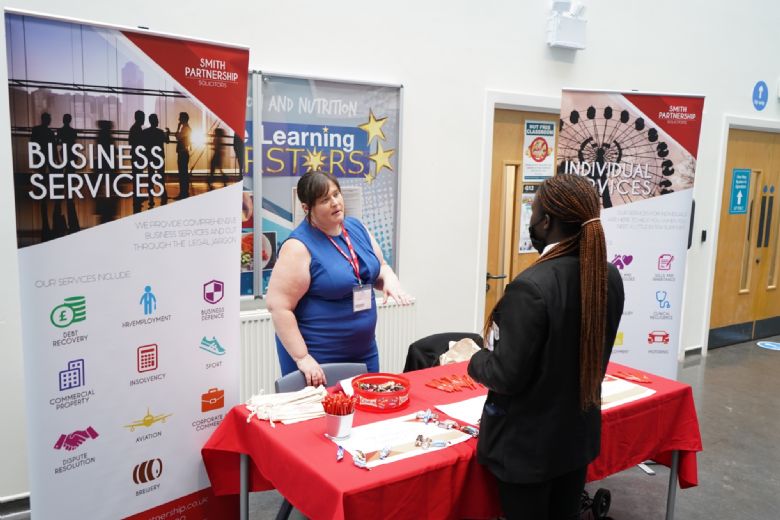 Information About Local Colleges

Information About Apprenticeships

Apprenticeships combine practical training in a job with study. The www.getingofar.gov.uk website provides
information and enables you to search for apprenticeship vacancies.

The GetMyFirstJob website is a website which allows you to search for apprenticeships and opportunities with many well known employers and training providers.
Useful downloads:
Preparing For Virtual Interviews
Since the COVID pandemic, lots of colleges, universities, training providers and employers are choosing to conduct interviews online. Watch the video below for tips on how to prepare for a virtual interview.
If you require any support in preparing for interviews, speak to one of the careers team in the Study Hub.