Photography Competition Winner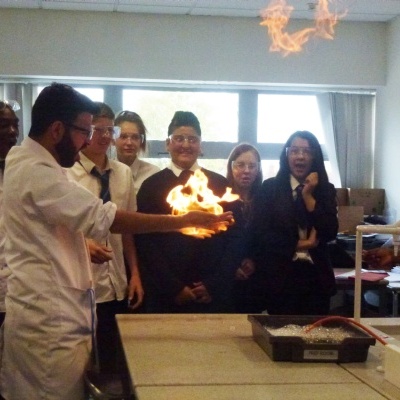 This is a winning entry by one of our year 7 students in the Leicester Mercury School Photography Competition.
A number of our year 7 students recently entered a city-wide photography competition run by The Leicester Mercury. Three of the eight selected finalist entries were from Fullhurst! The three finalists and their parents were invited to a reception at The Curve Theatre for an exhibition of the photographic entries, refreshments and a presentation to the overall winners. This winning entry shows a science experiment and the student who took the photo explains 'I love the science classroom as it inspires me to do lots of fun and exciting experiments'.