Years 7, 8 and 10 Teaching and Learning Conferences are a great success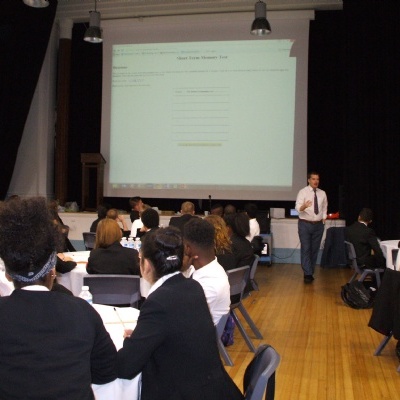 Years 7, 8 and 10 have already this term experienced the excitement of a conference to prepare them for the challenges of the new year ahead. They experienced the setting of a real life conference similar to one that would be experienced by university students and business people. They were treated to inspirational talks, tips for learning and an opportunity to explore how, as an individual, they learnt.
What the students said:
"I really learnt tips on ways to revise that suited my learning style"
"Now I know why it is important to be able to work in silence, I thought it was just because teachers wanted it, not for a real reason"
"I'm really going to work hard this year, and i think i have some ideas that will help me from this conference"