Students take part in special reading initiative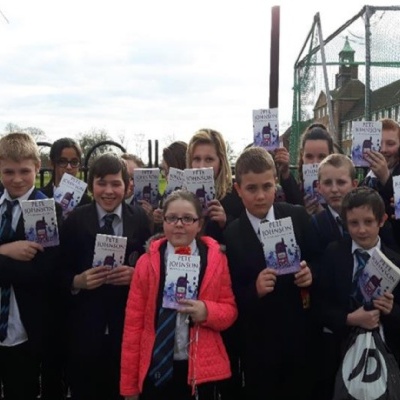 Author Week is an annual event run by the Whatever It Takes (WIT) project, a Leicester city-wide reading initiative which pairs school children with inspirational authors for bespoke writing workshops.
Author Week aims to encourage children and young people to read for pleasure. For the third year in succession, students at Fullhurst were fortunate enough to attend this event at the Leicester Tigers ground. On the 7th March, 20 year 8 students enjoyed meeting author Pete Johnson. Pete talked about how he became a writer, where the ideas for his stories come from and, after a question and answer session, helped the students write the beginning of their very own horror story. The students thoroughly enjoyed the experience and received a signed copy of his book, Tr8r.
On the 9th March, 28 year 7 and 8 students met author Alan Gibbons. Alan spoke of his school days, his teaching career and the day he decided to become a full time writer. He also told us of his delight when his book, Shadow of a Minotaur, beat J. K. Rowling and Michael Morpurgo to win the Blue Peter "the book I couldn't put down" Book Award in 2000. Alan's talk was laugh out loud funny but he also spoke seriously about discrimination and bullying before directing the students on how to write the beginning of their own murder mystery story. All the students received a signed copy of his book, The Edge.