An emotional experience at The National Holocaust Centre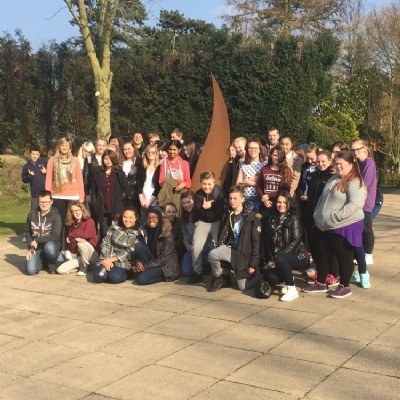 On Thursday 17th March, 45 passionate history students had the opportunity to visit The National Holocaust Centre and Museum in Newark, Nottinghamshire.
Students viewed the museum's exhibitions where they learnt more about Nazi Germany and also developed greater knowledge about the events of the Holocaust. They listened intently to the testimony of Robert Norton, a Holocaust survivor from the Czechoslovakia, which really brought the subject matter to life. Students enjoyed asking him questions to find out even more about his experiences.
They strolled around the acre of beautifully landscaped memorial gardens outside the museum which provide space for reflection. Each student was invited to select a stone and place it on the childrens' memorial, in tribute to one of the 1.5 million individual children and young people who died. Everyone was deeply touched by this invaluable learning experience.