London Sinfonietta Orchestra performance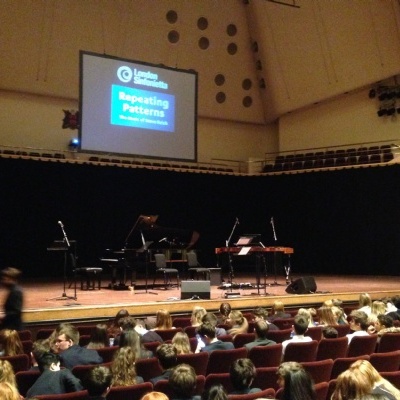 On Thursday 3 March, 14 pupils from Years 8, 9 and 10 travelled to the Theatre Royal and Royal Concert Hall Nottingham to experience a live performance by London Sinfonietta Orchestra musicians designed to inspire pupils and teachers with the music of today.
The group discovered more about minimalist music as well as how to compose and perform their own. One student commented; "I've never seen so many percussion instruments played at the same time." Another simply said; "Minimalist music messes with your head! It's so repetitive!" The students will use their learning experiences to compose music for their exam courses, KS3 music lessons and when taking part in lunchtime clubs.