Year 8 students experience a lesson in a 1912 classroom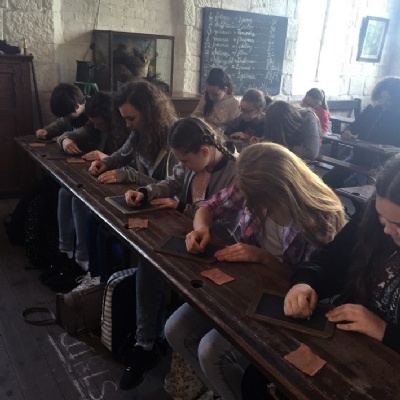 On Monday 23 May, 27 year 8 students visited the Black Country Living Museum in Dudley. The visit was organised as part of the Industrial Revolution unit which the students are currently studying in their history lessons.
Students had a tour of the museum, focusing on the historical enquiry 'Britain as the first industrial nation - the impact on society'. They also experienced how lessons were taught over 100 years ago in a 1912 classroom including learning by rote, writing on a slate and punishment.
Students said that the visit helped them to further understand the topic.