Congratulations to our 'Student Chef of the Year' award winners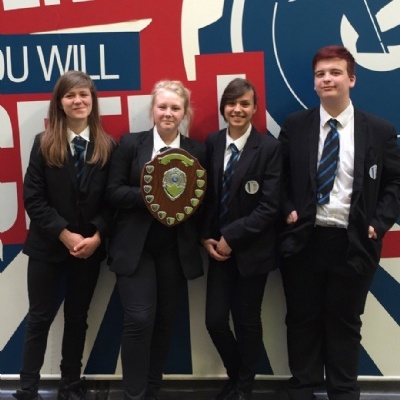 A fabulous victory for Fullhurst Community College students awarded overall winners of Student Chef of the Year. They made fruity chicken curry with basmati rice and a dessert of apple samosas served with crème fraise.
Fullhurst students competed against three other city schools in the finals of Student Chef of the Year on Friday 24 June. The student chefs were asked to design a original, nutritionally balanced menu suitable for a year 7 student to eat at lunch time. They were judged on working to a budget, menu design, taste, presentation of table and dish, health and safety, nutritional content, promotion and communication skills.
We are extremely proud of all of the students who took part in the competition. They were featured in a full page spread on page 19 of the Leicester Mercury on Tuesday 28 June.