Record GCSE exam results for the third consecutive year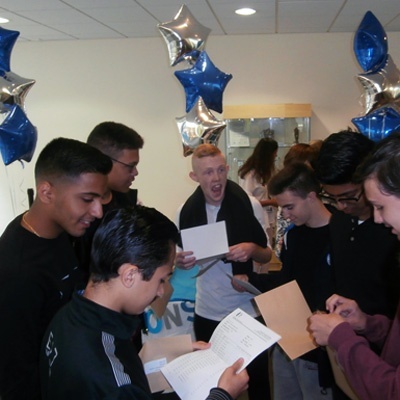 Fullhurst Community College students are celebrating record GCSE exam results with over 58% achieving A* to C grades in English and Maths. Huge congratulations to everyone. We are all extremely proud of your achievements.
The college's Progress 8 score (the Government's new performance measure) is an outstanding +0.49! This means that the students at Fullhurst Community College have outperformed the government's targets in nearly all their subjects.
Tom Campbell, Fullhurst Community College Principal, stated; "This is a reflection of the excellent teaching, innovative curriculum and the huge determination of the students themselves. We are all extremely proud of their achievements".
Chair of Governors, Rick Moore said; "I am absolutely delighted that all the hard work of the students and staff has been recognised in this new performance measure, we are particularly pleased with the significant increase in higher grades at A*".