Our students are fantastic - it must be in their genes!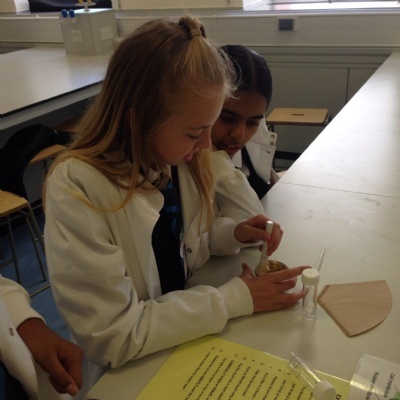 Year 9 students attended the Dynamic DNA event at the University of Leicester Department of Genetics on Thursday 8 September. They spent the day with real geneticists learning about the amazing uses of DNA.
The day was full of fun and learning for students and teachers alike; encompassing an informal lecture and hands on activities all themed around DNA and genetics, including:
- building a mini DNA model,
- extracting DNA from a banana,
- solving a crime using a DNA fingerprint.