Art students visit exhibition of leading contemporary artists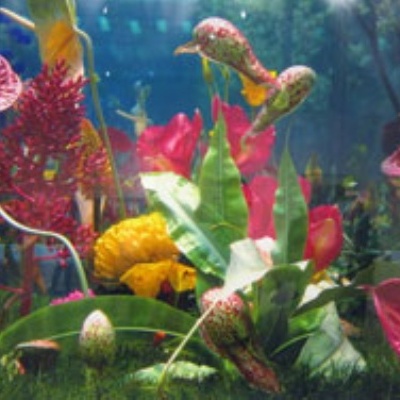 On Wednesday 21 September, our year 10 GCSE Art students visited an exhibition of work by some of Britain's best contemporary artists at the Attenborough Arts Centre. The exhibition,' Plant Culture' focuses on the special relationship between humans and plants.
Plant Culture includes a mix of contemporary sculpture, installation, photography and illustration. The artworks explore many themes including how botany, genetic modification, and science are used to alter and manipulate nature. It features artists including by Turner Prize winners Gilbert & George and Simon Staling and Turner Prize nominee Anya Gallaccio. The students will utilise learning from the exhibition visit in their current project work.