Valuable interview practice for our year 11 students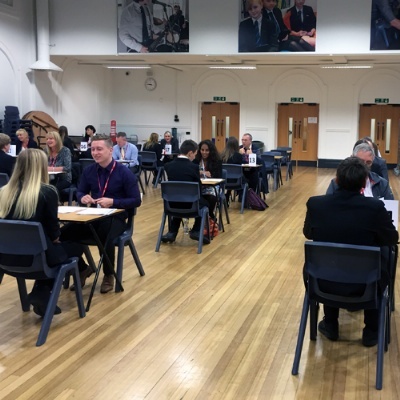 On Wednesday 5 October, year 11 students took part in our mock interview event. The event was organised in partnership with Leicestershire Cares. We are immensely grateful to volunteers from local businesses for giving up their time.
We were very pleased to welcome staff from Alltruck Plc, Propraxis Ltd, Wates Group, Watts, Everards, National Grid, Audi, Saladworks, Vista and Nylacast.
Each student had a 20 minute appointment. They had so much to think about, including how to make a good first impression and how to control their nerves! We were pleased to receive many positive comments about our students, their confidence and ambition and the preparation they had obviously done in advance of the interviews.
Rachel Buckle, Head of Year 11 said; "Many of the students were a little nervous, but managed to overcome this and gave very positive, confident interviews. It is such a valuable experience for them."
One student commented; "I was a bit scared but I feel so much better now I've done it. They told me to think about the way I sat so that I look more confident."