Fullhurst Community College is 'top of the league'!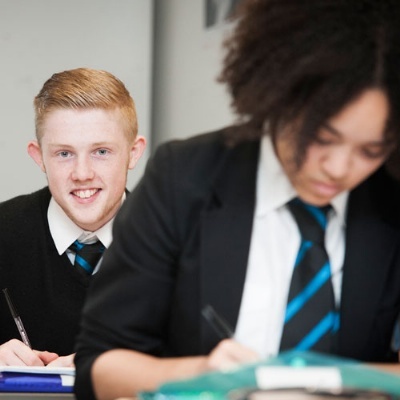 The Department for Education has released new provisional school by school GSCE performance tables which show Fullhurst as the highest performing school in the city and one of the highest performing in the East Midlands.
The results show that we are performing well above national outcomes. Previously, schools were judged on the percentage of pupils achieving five or more A* to C grades including English and Maths. Now schools are being measured on Progress 8 which measures performance across eight designated qualifications, which include English and Maths.
Fullhurst Community College achieved the highest Progress 8 score in the city at +0.49.
Principal, Mr Tom Campbell said: "We're delighted that the efforts of staff and students are recognised in the government's new performance measures. To be the highest performing school in the city, and one of the highest in the region is the result of our many years of improvement. The governing body is proud of our students' achievements and in particular the fact that nearly a quarter of all grades in 2016 were A or A*. As a school serving a diverse community, we're also proud to see our students from disadvantaged backgrounds exceed all targets."
Councillor Sarah Russell, assistant city mayor for schools added, "Fullhurst Community College is one of those success stories where results have improved phenomenally in the past few years and huge congratulations must go to staff and pupils there."
Read more on the Leicester Mercury website.