Money makes the world go round… It's Fullhurst's Finance Week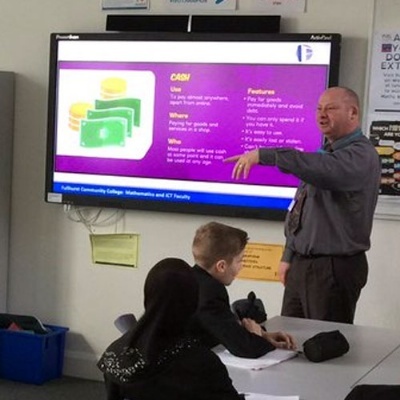 Students in years 7 - 10 are enjoying special Maths and IT lessons as part of 'Fullhurst's Finance Week'. Throughout Finance Week, Maths and IT staff will be delivering lessons on all aspects of money and finance. The aim is to develop each students' personal finance skills as well as knowledge and confidence in using money wisely now and in the future.
Students will be exploring a wide range of money matters including banking, pay, tax, credit, debt, budgeting and saving. They will be solving 'practical' problems involving percentage change and interest rates as well as calculating tax and take home pay. Finance Week aims to equip young people with the knowledge and skills they need to manage their money and ultimately promote positive attitudes towards budgeting and saving. Simon Willcock, Maths and IT Curriculum Leader, said: "A better understanding of money and the skills necessary to handle it are key to a more sustainable financial future. As a school we need to play our part in developing mindful consumers, investors, savers and spenders. The better educated our students are in this area, the better prepared they will be for the future."