Transforming the local environment with the planting of 1000 trees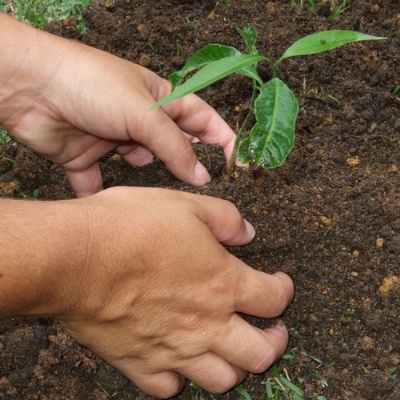 Fullhurst Community College worked together with governors, local primary schools, community groups and special guests to transform the local environment with a community tree planting event on Thursday 9 February.
1000 trees were supplied by Trees for Cities to plant on Fullhurst Community College's field, enhancing the visual appearance of the grounds, raising the number of trees within Braunstone and creating vital habitats and wildlife corridors within the area.
The event was led by our partner Environmental Studies, a local education company with a wealth of experience in working with young people and supporting schools to develop accessible green spaces and encourage outdoor learning across the curriculum. We invited a broad cross section of the community including local primary schools, community groups and businesses to take part in this event.
Gary Carlile, Deputy Principal at Fullhurst Community College, said: "We feel very privileged to have been awarded the 1000 trees and had a fantastic community planting day. We are contributing to the continued development of a positive image for Braunstone and improving the quality of life for our students, families and local residents. The event also helped to raise awareness and understanding of the importance of urban trees and green spaces amongst the local community."
Simon Catchpole, Leicester City Education Improvement Partnership Director, thanked the college saying: "Thank you for inviting me to the tree planting event this morning, which I thoroughly enjoyed! It was a delight watching the primary children get excited about planting their trees, and talking to your year 10 students who could talk so eloquently and enthusiastically about the event.