Fullhurst staff and students raise over £1200 on Red Nose Day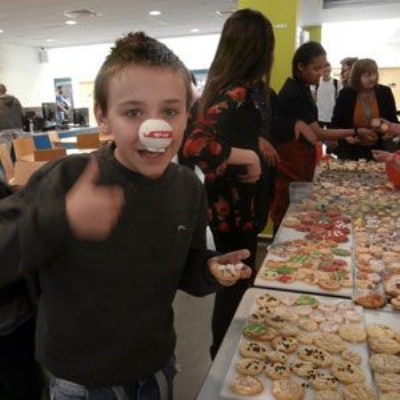 Thank you to everyone who took part in Red Nose Day on Friday 24 March. You helped to raising a Fantastic Fullhurst total over £1200!
From buying your nose from reception to wearing non-school uniform and buying and enjoying a delicious homemade cake to taking part in Fullhurst Karaoke - you all contributed towards making Red Nose Day an overwhelming success. The college managed to raise over £1200 will enable Comic Relief to fund inspirational work helping people living incredibly tough lives both here in the UK and across some of the world's poorest communities.