Preparing students for the world of work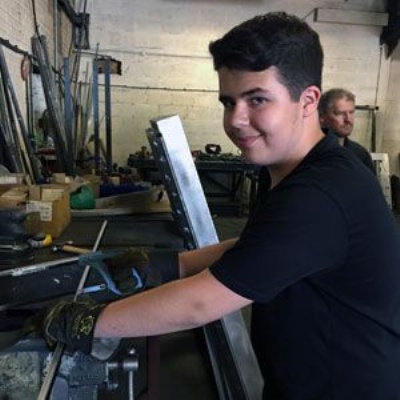 All year 10 students took part in a week long work experience before the half term break, organised in partnership with Leicestershire Education Business Company (LEBC).
Work experience provides a first taste of adult life and begins to prepare students for the world of work. It provides students with the opportunity to develop valuable skills they will need in the work place as well as increasing their awareness of the working world and the expectations employers have of their employees.
To a large extent the purpose of work experience is simply to give young people a chance to find out what it's like to be employed so the type of job experienced is not meant to be a career choice as such. However, lots of students use the opportunity to have a go at something they are interested in. Fullhurst students worked in a wide range of employment fields and locations, including Leicestershire Citizens Advice Bureau, Leicester Print Workshop, Santander, Royal Mail, Leicester Royal Infirmary and The Park Veterinary Group as well as local hairdressers, primary schools and retailers.
Sue Mason, Leader of Enterprise and Employability, said: "The vast majority of students really enjoyed being at work and told us that they had learnt a lot from the experience. Some fantastic reports were received from employers, with really positive comments. We are very proud of you year 10!"
"I felt like an actual worker they treated me equally."
"I didn't really want to leave and wanted to stay for longer."
"My manager has offered to help me in any way she can... including advising me on my CV."
Comments from students
"Incredibly proud of his enthusiasm and commitment - Put 1000% effort in and appreciated how there is not much free time left when travelling and working full time."
Comment from a parent
"An amazing young man... who was a asset to have."
"A pleasure to work with, he has fulfilled every task given to him with great enthusiasm."
"A very pleasant young lady who showed lots of enthusiasm and motivation. She's not afraid of hard work and worked well with other colleagues."
Comments from employers