Fullhurst readers 'Rampage' at the Leicester Tigers Ground!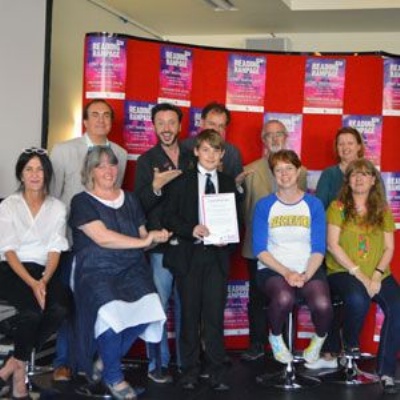 The 2017 Reading Rampage conference took place at the Leicester Tigers Ground on 16 June. Reading Rampage is a challenge for secondary school students in participating leicester schools, sponsored by Leicester Libraries, Creative Learning Services and Whatever It Takes, to promote reading for pleasure.
Reading Rampage is aimed at encourage reading for pleasure with students in year 7 and 8. Working in partnership with Leicester Libraries and Library Services for Education, Whatever it Takes provides schools with five sets of 20 books. The books are selected to include a wide range of genres and interests. Students from years 7 and 8 are asked to read and rate as many of the 20 shortlisted books as they can.
62 Fullhurst students took part in Reading Rampage and produced 406 book reviews based on the 20 titles. Eight students were chosen to attend the Reading Rampage conference based on the enthusiasm and commitment they showed during the challenge.
At the conference students were lucky enough to meet eight authors; Vanessa Altin, Jo Cotterill, Joseph De Laney, Simon Cherry, Steve Cole, Fleur Hitchcock, Karen McCombie and John Townsend and illustrator Cathy Brett. They attended workshops with Steve Cole and Cathy Brett and played a fun board game based around the books that they had read.
One of our students received an achievement award for his enthusiasm, a certificate and a £20 book voucher, which were presented to him by Councillor Sarah Russell.
Congratulations to all students who took part!