Students showcase their skills on sports day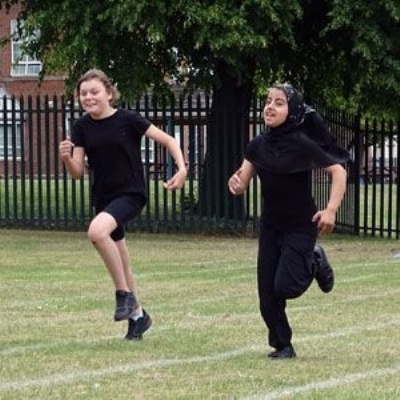 It was wonderful seeing the whole school down on the field for sports day! There was a great atmosphere, weather and effort from all competitors!
Fullhurst sports days are designed to be fun, exciting, challenging and rewarding. We want our young people to engage in sport and an active lifestyle; we also aim to raise self esteem and confidence.
The packed day of activities allowed students to try out an number of fun activities including welly wagging and penalty shoot outs as well as the inflatable assault course! They were also able to showcase their skills in more traditional events including Javelin, shot put, the 100 sprint and the relay.
Thanks to the efforts of our amazing PE department and the year 9 and 10 sports leaders, the day was extremely well organised and a huge successful. Congratulations to 7EB, 8HK, 9AM, 10JLC and 10VM (who were tied in first place) for winning their respective year group competitions.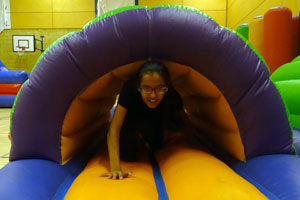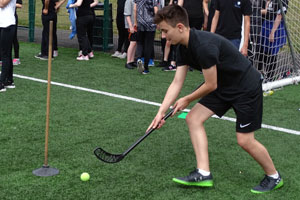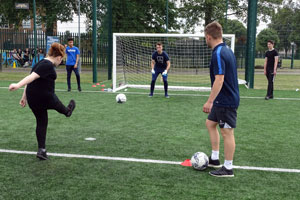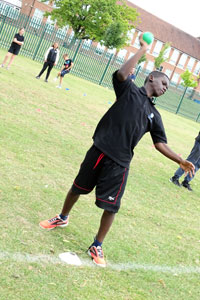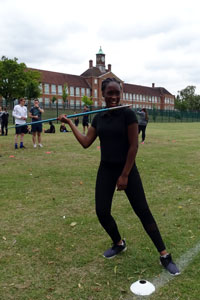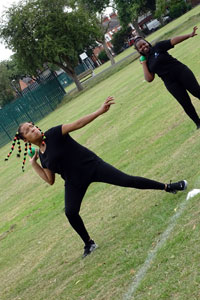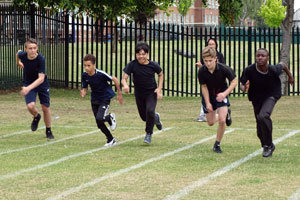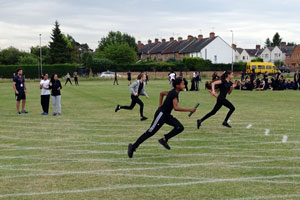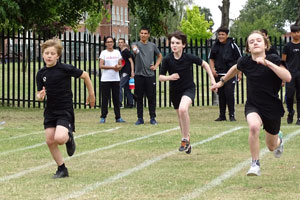 Fullpower Radio did an outside broadcast live from sports day playing upbeat, motivational tunes and creating a fun-filled atmosphere. We have to mention the fierce competition between Mr Wildsmith and Mr Jones - taking the final leg of the relay way too seriously but providing great entertainment for all!