Jumping for joy! Students celebrate another brilliant set of GCSE results!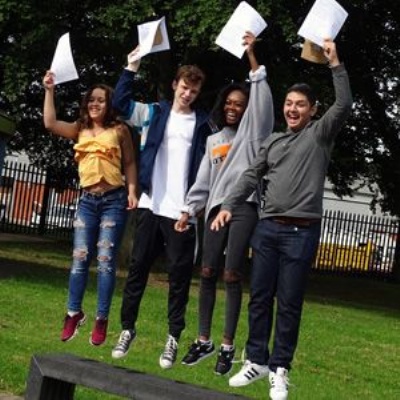 Fullhurst Community College students are celebrating another year of excellent GCSE exam results, with the College's Progress 8 score provisionally +0.64! This means that once again all abilities of students at Fullhurst have made excellent progress across their subjects.
Over 150 delighted students were to be found laughing and crying tears of joy after finding out their GCSE results this morning. Students, family members and staff alike came together at the college to celebrate and congratulate one another.
The first student to arrive to collect his results was Vazgen who was overwhelmed at his incredible results, achieving 4A*, 4A and grade 9 in English and maths! Vazgen who plans to study A Levels in maths, history and economics at WQE stated that he couldn't thank his teachers enough for all of the extra time and support they offered. He said that although it sounds like a cliché, "the secret to success is simple - if you put in the hours and work hard then you will be ok!" Other individual successes included Baneet who achieved grades A* or A for all subjects including grade 9 for both English and maths and Megan who gained 2A*, 5A and grade 8 in maths and 9 in English. Both were completely stunned by their results.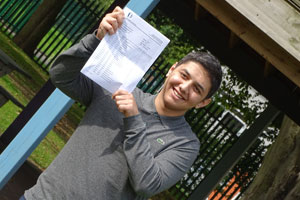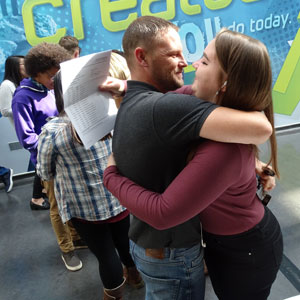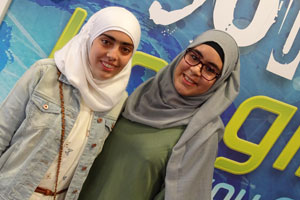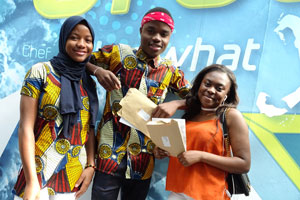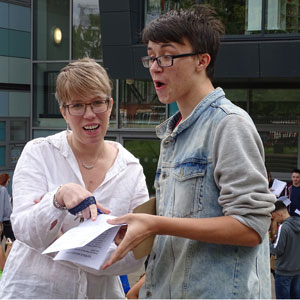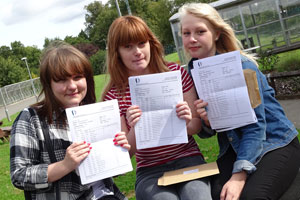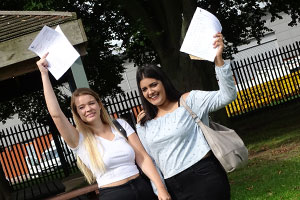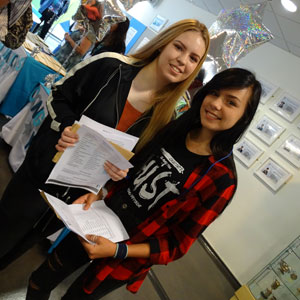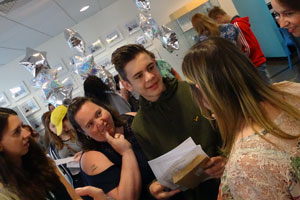 There were also a number of students who made significant progress in their 5 years at Fullhurst including a number of students who spoke very limited English when they started at the college but have gone on to achieve level 6 or 7 in their English exams – this is an amazing achievement.

Steve Piggot, Fullhurst Community College Acting Principal, stated; "The outstanding results are a reflection of excellent teaching across the curriculum, the dedication shown by all staff and the determination and effort of the students. We are all very proud of their achievements".

Chair of Governors, Rick Moore said; "These excellent results are a reflection of the hard work, effort and commitment of both the students and staff at Fullhurst. We are particularly pleased with these achievements given the introduction of new GCSE courses and to see several students achieve a grade 9 in English and Maths is exceptional".

We wish all of our students ongoing success. These achievements will allow them to follow the path of their choice, whether that be into further education, apprenticeships or employment.