Caterlink – feeding the imagination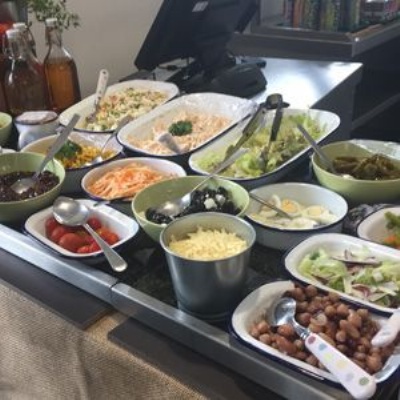 Just one month into the contract with new catering suppliers Caterlink, we're delighted to hear that staff and students alike think that the service has dramatically improved!
Student and staff reps were asked for their feedback on the new menus which was overwhelmingly positive.
- Lovely healthy food, tastes fresh!
- Variety and quality of the food has significantly improved.
- Amazing events - cupcake week, Quirky Bird etc.
- Love the 99p things in the pots and the half sandwiches.
- All of it amazing!
We know that there are still issues to iron out such as reducing queuing for hot food, which we are addressing as well as hot and cold Grab and Go counters!
Here are just a few images of the tasty food on offer! Be sure to visit The Dining Hall and if you sample the new menus!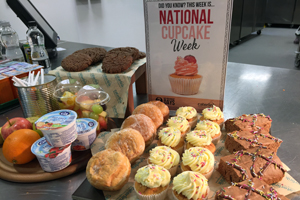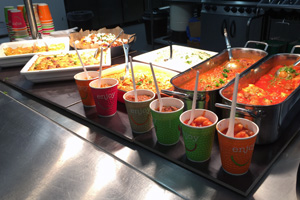 Our seasonal vegetable this month is courgettes; don't forget to try our courgette muffins and roasted courgette pots with thyme and olive oil! A Chinese Day is planned for Thursday 12 October including a chow mein theatre cookery bar!