A big thank you from The Y Charity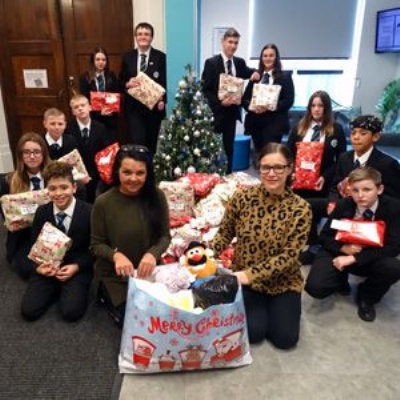 Back in December, the Fullpower radio team collected & wrapped a mountain of Christmas gifts for The Y Charity Christmas appeal.
Hats, gloves, warm jumpers, toiletries and lots of chocolate treats were amongst the hundreds of donations received. Thank you to everyone who donated.
We received a lovely letter this morning thanking everyone involved:
"The Y would like to take the opportunity to thank you for your passion and enthusiasm during our Christmas request for donations. Thank you so much for the presents for residents, we really appreciate your support and are very grateful for the time and effort you, the students and their families put in to supporting The Y and our young people during what can be a very difficult time of year for them. After hearing back from the support workers who worked on Christmas day, they pulled out all the stops and had an amazing Christmas dinner, evening buffet, Boxing day buffet and gifts for each young person on the day. They had games and entertainment, and our youth engagement worker ensured there were fun activities and/or films throughout the festive period. Also, regardless of whether they were with us on Christmas day or not, each of our homeless young people received a shoe box gift full of goodies and/or present this year."