'The Award for School of the Year - Making a difference'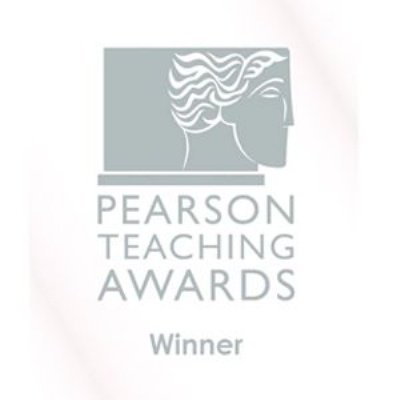 We are extremely proud to announce that we have won a Silver award in 'The Pearson Teaching Awards School of the Year - Making a difference' category. The award recognises the power of a school to transform the life chances of children and to bring cohesion and enrichment to their local community.
The award, acknowledges our passionate belief in transforming the lives of young people from one of the most diverse and deprived communities in the UK. In 2016, our Progress 8 measure was +0.48, the highest in Leicester and in 2017 it is +0.64, placing Fullhurst in the top 200 schools in England. This score is exceptional; demonstrating the strength of our curriculum and that all groups of Fullhurst students achieve beyond national targets.
Principal,Steve Piggot said, "Being presented with a prestigious Pearson Award is a unique opportunity to recognise the incredible work of all of our teachers, support staff, governors and the entire college community, who strive to make a difference and help to transform the lives of our students."
The Pearson Teaching Awards are an annual celebration of exceptional teachers, founded in 1998 by Lord Puttnam to recognise the life-changing impact an inspirational teacher can have on the lives of the young people they teach. Selected from thousands of nominations, Fullhurst Community College is one of just 65 Silver award winners.
Fullhurst Community College will now join fellow Silver award winners at the 20th UK Ceremony of the Pearson Teaching Awards, a glittering ceremony held in central London on 21st October. There, we will find out who has won one of just 12 Gold Plato Awards, the UK's "Oscars for Teachers"! The ceremony is filmed by the BBC and televised as 'Britain's Classroom Heroes', a showcase of excellence in education.