Beaming smiles on GCSE results day!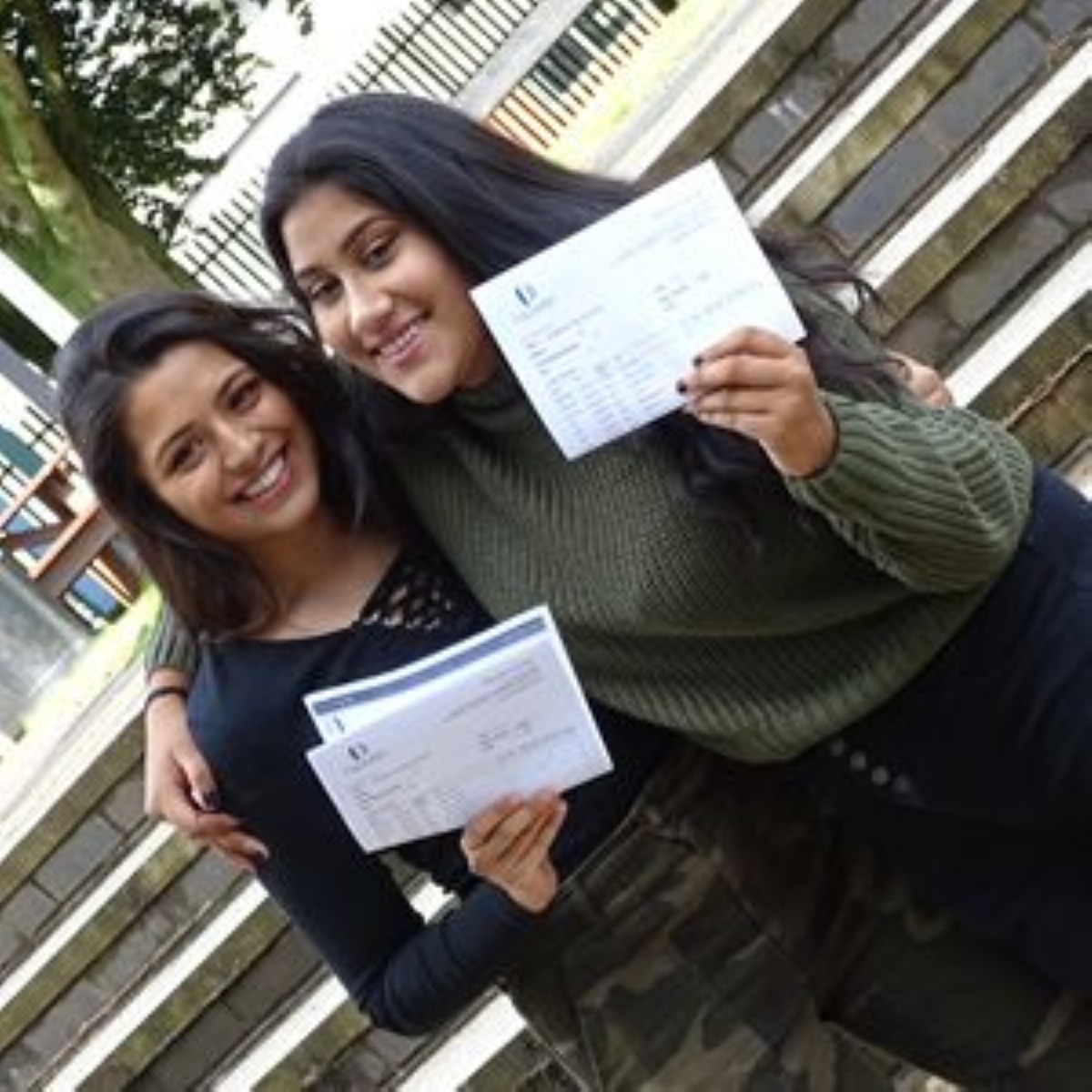 Fullhurst Community College students are celebrating another year of excellent GCSE exam results.
Over 150 delighted students were to be found laughing and crying tears of joy after finding out their GCSE results this morning. Students, family members, staff and governors came together to celebrate.
Congratulations to our 2018 cohort on a fantastic set of results which reflect all of their hard work and are especially pleasing as these were the first exams in many more subjects under the new specifications. Individual successes include several students who achieved straight level 7, 8 and 9 grades as well as a number of students who made significant progress during their time at Fullhurst.
Steve Piggot, Fullhurst Community College Principal, stated; "These results are a reflection of excellent teaching across the curriculum, the dedication shown by all staff and the determination and effort of the students. We are all very proud of their achievements".
We wish all of our students ongoing success. These achievements will allow them to follow the path of their choice, whether that be into further education, an apprenticeship or employment. Go and embrace your next steps with confidence!
We were extremely pleased that the Leicester Mercury were able to join us; you can view some of the footage they captured on their website and facebook page.