Year 10 and 11 students gather information at post 16 transition evening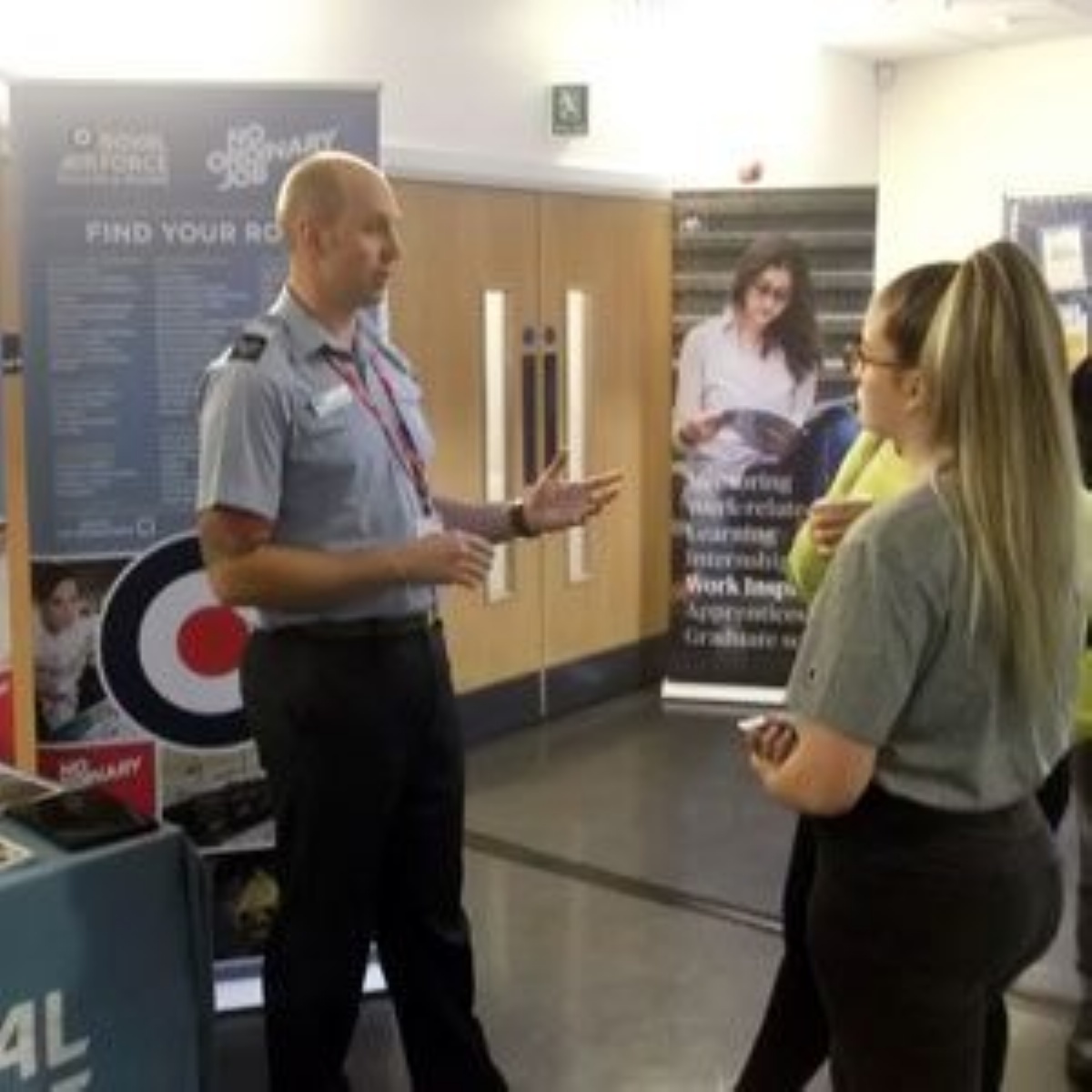 There was a record turnout at our transition evening, with 100 year 11 and 54 year 10 students and their parents/carers attending the event to discuss post 16 options with 29 different organisations including local colleges, training and apprenticeship providers, universities and the armed forces.
Sue Mason, Leader of Enterprise and Employability said; "Careers education, information, advice and guidance is offered to students in each year at Fullhurst Community College. This event is an ideal opportunity for our students to find out more information about their options once they leave us. I would like to thank all of the organisations, staff, students, parents and carers for taking part in this valuable event."
One year 11 student said; "It was a really useful event. I visited lots of different stalls and spoke to representatives from the different organisations. I was able to gain information and advice for when I leave Fullhurst and also picked up lots of leaflets for different options. I will definitely be going to the college open days to find out more."
Evie, another year 11 student said; " I didn't really know what I was going to do after exams so last night was brilliant and really helpful. I now have a much clearer idea about what I want to do."
Thank you to the following organisations for attending:
Army Careers, Loughborough College, Beauchamp College, Loughborough University, Careers in Childcare, National Citizen Service, Craftswomen Construction, Peter Jones Enterprise Academy, De Montfort University, Qdos Training, Gateway College, Rathbone Training, Heart of England Training, REACH Higher Education, Heidelburg Company, Royal Air Force, Jobcentre Plus, South Leicestershire College, Juniper Training, Trans4m Training, Leicester Academy of Music, University of Leicester, Leicester Apprenticeship Hub, Wigston College, Leicester College, WQE (+ Regent) College, Leicester College of Performing Arts.