Fosse Campus is getting the finishing touches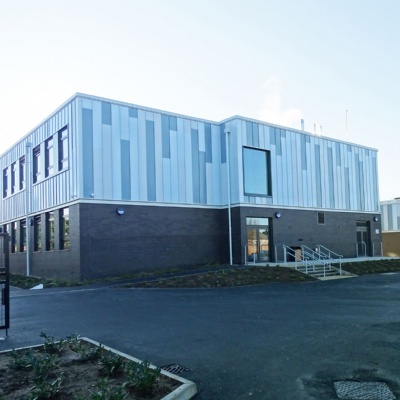 The main work is now completed and final fittings are being installed before a deep clean.
The campus has taken shape incredibly quickly. With practically all the internal and external work completed, it is just a matter of a few rooms and details now. The building is filled by natural light, with skylights, large windows and glass walls giving the space a very uplifting feel. Even the flower beds have been planted and should be thriving in time for the new academic year.
Furniture is in the process of being ordered and once work has fully finished we'll begin to fill the walls with colourful displays and murals. Fosse Campus is here...