Year 11 mock interviews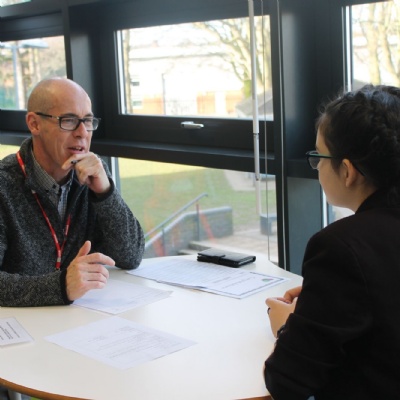 Year 11 conducted themselves brilliantly in their mock interviews yesterday
It was a nerve-wracking experience for many of our year 11s yesterday as they took part in a mock interview morning to prepare them for college and job interviews ahead. Despite the nerves, pupils were confident through their interviews and did really well.
It was a great experience for them and a pleasant introduction to the often unpleasant realities of interviews. A huge thank you to the many business volunteers who gave feedback and advice after each interview. Students came away with a boost of confidence and clear ideas how they can improve their interview technique in the future.
Now on to the real thing!