Restart a Heart Day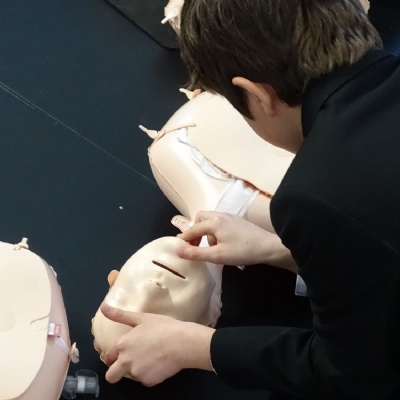 Year 7 have been learning skills they will hopefully never have to use...
Thanks to East Midlands Ambulance Services for giving their time to train all of year 7 in CPR.
Students were excellently behaved and enjoyed doing chest compressions to baby shark.
It is a skill everyone should know and we make sure every one of our students leaves having had some training in CPR.