Sutton Scholars trip to Nottingham Uni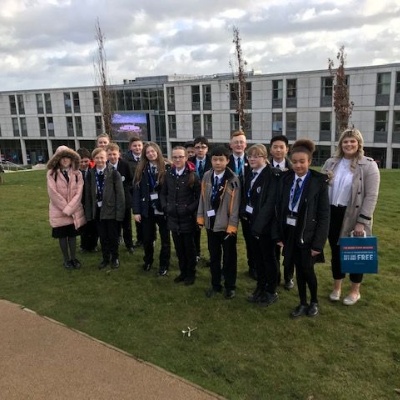 Students worked with current students throughout the entire day, giving them the chance to ask questions and get a real insight into what university is like.
They were given a tour of the university campus and were amazed at how big the library was and even more shocked when they were told it was one of 2 libraries, along with the smaller department libraries and halls libraries!
Later in the day students designed an ideal uni student - creating their name, subject, uni, type of accommodation and clubs/societies that they were in. The groups were mixed from all the schools attending and after presentations from each group, Katie Welch and her team won!
It was a fun day out and one that left everyone feeling inspired.