Latest Covid Advice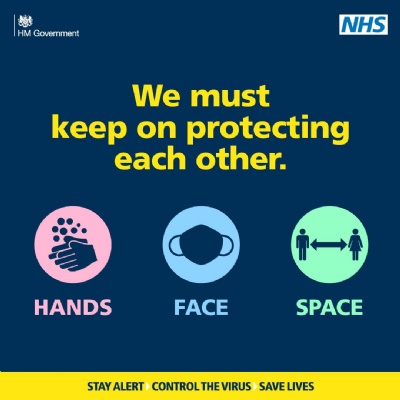 All of the information you need about returning to Fullhurst safely.
We're coming #backtoschoolsafely
We are delighted to have welcomed pupils both old and new, back to Fullhurst Community College from September, in a safe and secure environment.
Measures such as staggered break and lunch times, increased hygiene and handwashing, and students remaining in consistent groups will all contribute to minimising risks, while allowing our teachers to get back to doing what they do best – teach.
We've created a handy #backtoschoolsafely area for parents and pupils below to see all the most up-to-date information from both the school, the local authority and the UK Government, which will be updated regularly to provide a comprehensive guide to all the latest information.
Returning to campus

On Fosse Campus, the following will occur:
Year 7 students should enter via the main visitor entrance.
Year 8 students should enter via the student entrance as normal.
On Imperial Campus:
Year 9 students should enter via the entrance on Fullhurst Avenue, which is at the back of the school.
Year 10 students should enter via the normal student entrance on Imperial Avenue.
Year 11 students should enter via the old student entrance on Fosse Road South.
Members of staff will be present to welcome all pupils in to school. At the start of the day, all students will have an induction that goes through the strict measures that are in place to keep them safe due to COVID-19.
Latest local testing information

Information on the test sites in the Leicestershire area:

Bede Park piazza (walk-in)
Belgrave Neighbourhood Centre (indoors, walk-in) 8am—8pm
Birstall Park and Ride (permanent site – drive through only) 8am-8pm
Highfields Centre (walk-in)
Overton Road (walk-in) 8am-8pm
Victoria Park (mobile unit – drive through).
Jubilee Square (walk in) 8am-8pm

Test centres have varying times but the times stipulated above are accurate for that site. The sites without opening times may vary.

When you go for your test, wear a face covering and bring a photo ID as well as your booking number.

If your child has symptoms and is awaiting a test, you must not return the child to school and the household self-isolate until you have received the test results. If the test is negative, you may return to school.

If you test positive for Covid-19, you must stay at home for at least 10 days and until you feel better. People in your household should stay at home for 14 days.

You do not need an appointment for any of the above, but say you/your child have symptoms.

They will provide you with a card to register your test online or via the phone.
Latest local advice on shielding.
The latest information on face coverings in education.
For more information on our return to the classroom, click here.
Got a question about attendance? Check out our attendance FAQs.
For our full risk assessment, please click here.
---
Government guidance and resources on Coronavirus
---
Department for Education Coronavirus support
Guidance for GCSE results:
The DfE has launched a new helpline to answer questions about COVID-19 related to education. Staff, parents and young people can contact the helpline as follows:
Phone: 0800 046 8687
Email: DfE.coronavirushelpline@education.gov.uk
Opening hours: 8am to 6pm (Monday to Friday)
---
Free school meals information and FAQs
COVID-19 - Advice and resources for parents of SEN/vulnerable students can be found on our SEND page
Public Health England have published an easy read mental health guide, read it here.​​​​