A season of giving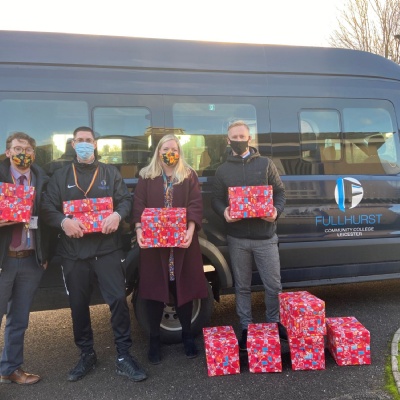 We've been out and about visit the community.
'Tis the season of giving' and we have been out and about doing what we can in the community, doing our bit to help those in need this Christmas.
Firstly we visited the LOROS Hospice, sharing some mince pies, cakes and chocolate for patients and staff, who have been working tirelessly during the COVID pandemic.
Students were due to visit this week to put on a festive pantomime performance, but Government restrictions meant we weren't able to visit in person. We'll be sharing the performance on our YouTube channel on Christmas day so keep an eye out!