2022 Careers Fair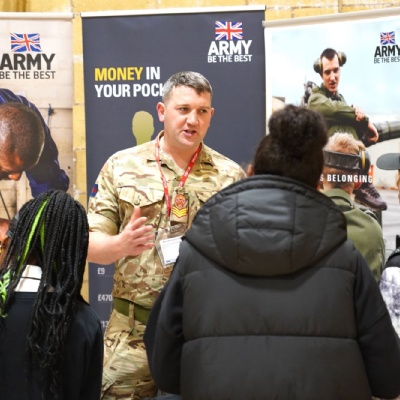 We held our annual Careers Fair on 12th October which was attended by more than 500 Year 9 - 11 students. Students were able to meet and talk to employers from a range of international, national and local based businesses, as well as a wide range of organisations involved in careers and skills development.
Over 30 exhibitors attended the fair including WQE College, HSBC, The Royal Air Force and Leicestershire Police.
The careers fair was a fantastic opportunity for students to find out about the dynamic future employment opportunities and career paths that are open to them.