Christmas Hamper Appeal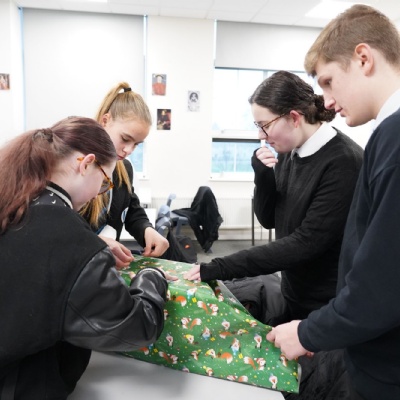 Staff and students have continued the long running Fullhurst Christmas tradition of creating food hampers for local residents who may be struggling for a variety of reasons, including vulnerable families and the elderly. Each tutor group has worked as a team to collect appropriate items and fill their box, many to the brim.
There has been a team effort to wrap the boxes in time for them to be dropped off at the b-inspired office for them to distribute in the days leading up to Christmas.